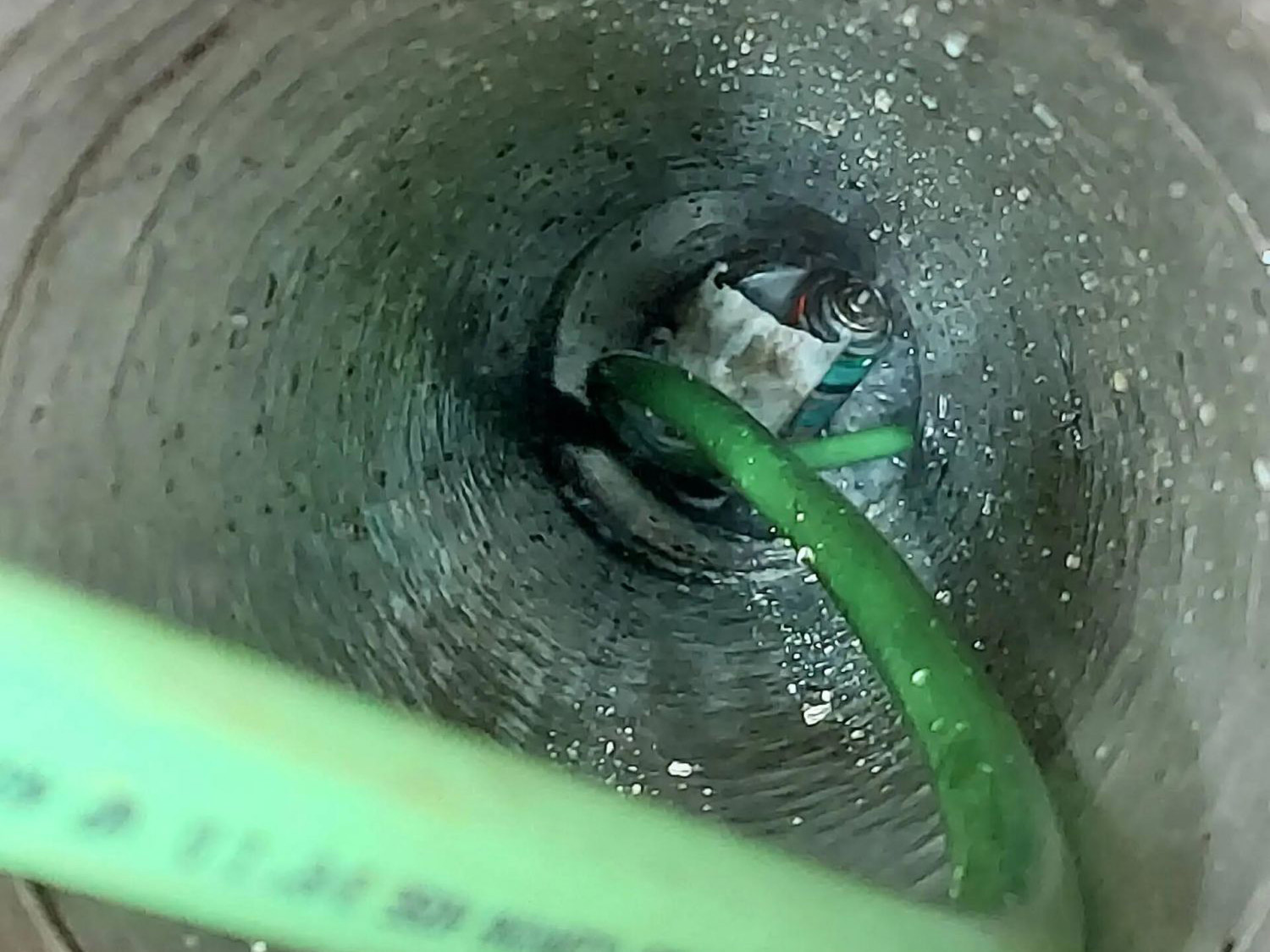 WHAT IS A VIDEO DRAIN INSPECTION?
A video camera inspection works to accurately diagnose the cause of a drainage problem and can isolate stubborn clogs in hard to reach and see places. We thread a flexible cable with a fiber optic video camera on its tip into your sewer drains. The video camera travels up, down and around drain corners. The video camera transmits real-time, high-definition video to a monitor outside the drain. Our technology allows us to investigate the issues behind many common issues, including:
Slow drains
Recurring Clogs: Clogs that may be cleared temporarily, but continue to return.
Foul Odors: Nasty sewer smells coming from your drains indicate a buildup of organic material that need to be cleaned out.
Overflowing Toilets: When flushed, waste and toilet water overflow, even if little or no toilet tissue was used to necessitate an overflow.
Sewage Backup: Remove puddling on your lawn.
Leaks, Seepage or Cracks: In basement walls or on the floor.
Gurgling Drains: Strong indicator that your drains are not breathing properly, which traditionally means a clog is building.
Gutter and Downspouts Overflowing: Lack of improper maintenance to gutters and downspouts allow debris to collect and back up their proper flow.
---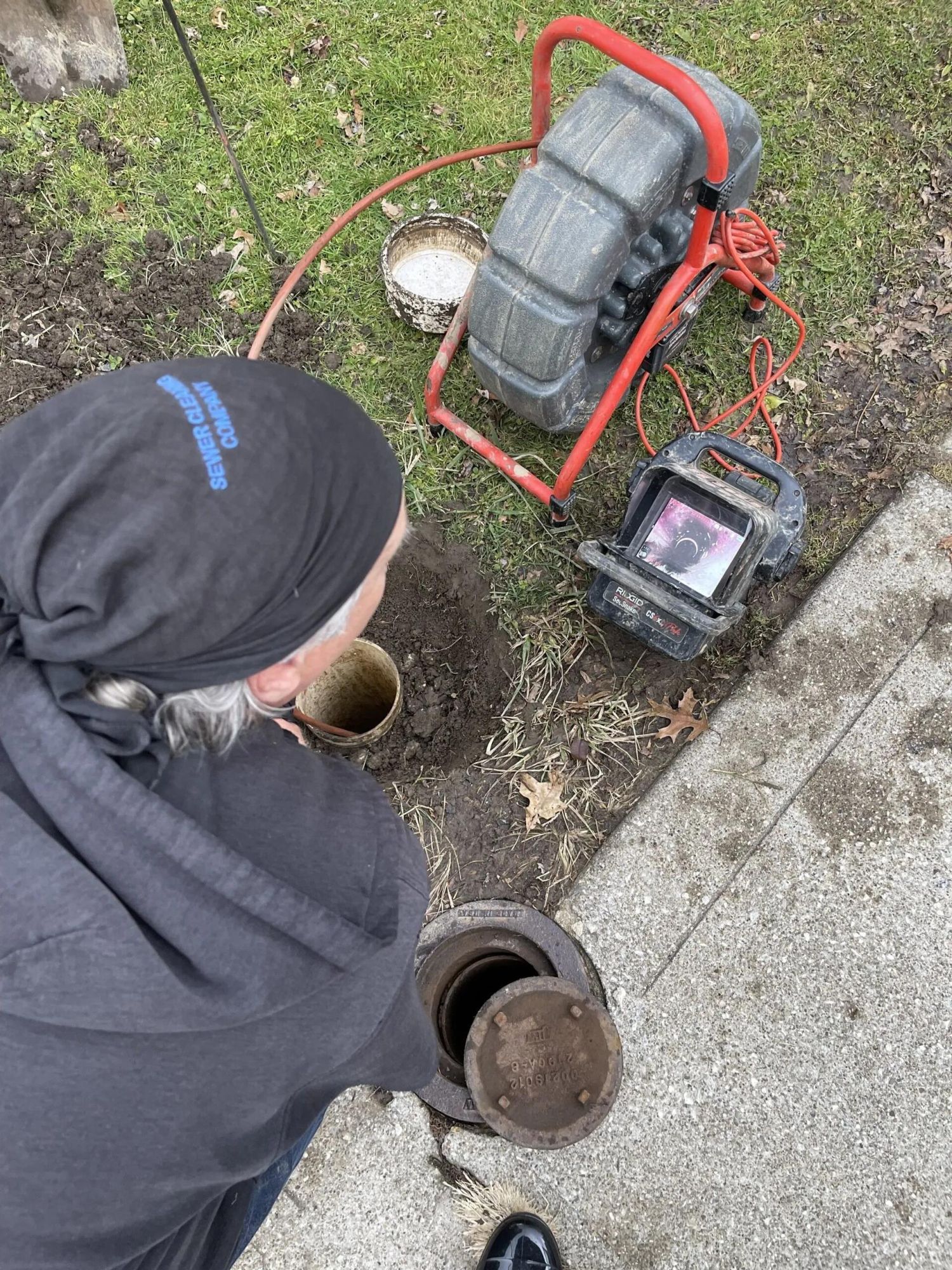 Sewer Camera Inspection Services in Geauga & Cuyahoga Counties
Using the most modern and innovative equipment, we'll get your drains flowing and working again – and fast – starting with a high definition video pipe inspection. We proudly serve residential, commercial and industrial clients in Lake, Geauga and Cuyahoga counties. Enlist our top-rated sewer camera inspection services for drain clogs, sewer line cleaning and much more.
Fill out our contact form or call us today.
---
FREQUENTLY ASKED QUESTIONS
What is sewer camera inspection?
A sewer camera inspection is where a high-tech, flexible cable with a fiber optic video camera on its tip is placed in a main sewer line to scope up, down and around pipe corners. With the footage from the camera relaying real-time feedback, diagnostic technicians can see the condition of the drains and locate a clog, diagnose the issue, and show the technician if there are any lurking issues that can become bigger issues down the road.
Why should I have my sewer lines inspected?
As with most of the other systems in your home, such as heating and cooling, regular maintenance can help to prevent unwanted, costly problems. Periodic inspections and cleanings can not only help to prevent clogs and backups, but also to locate areas of drain affected by environmental factors such as shifting ground or tree root invasions. We recommend having sewer lines inspected in these three main scenarios:
When purchasing or renting a new home or commercial property
When experiencing slow drains, repeated backups, strange gurgling sounds or foul odors
When experiencing slow drains, repeated backups, strange gurgling sounds or foul odors
How much does it cost to camera a sewer line?
At the Sewer Cleaning Company, we believe in saving you money on this vital service. We offer Video Drain Inspections. To camera one main sewer line, our cost is $225.
Most plumbing companies charge, on average, $350 or more to conduct a video drain inspection. Actual costs can depend on the length of your drains, ability to locate the clog/issue and additional factors.
I have a copy of a video pipe inspection done by another company. Can you use it?
We cannot use a video drain inspection completed by another company. We need to perform our own inspection to accurately assess the location and depth of the problem within your drain system.
Give us a call!
How often should I have my sewer lines inspected and cleaned?
One of the most critical parts of the draining system, the main sewer line is one of the most neglected. The average home or business owner typically doesn't address the main sewer line until there's a problem. To avoid these messy, smelly, and sometimes dangerous problems, sewer lines should be regularly cleaned and inspected for breaks, bellies, and root invasions.
Residential: It is highly recommended to have your sewer lines inspected before you buy a new home. Homeowners with sewer lines 25 years or older should have their sewer lines inspected and cleaned every 1 – 2 years. Larger families placing more demand on their sewage system should consider having their sewer lines inspected every year.
Commercial: Business owners should have their sewer lines cleaned every 18 – 22 months – especially those that are high risk due to consistent use, such as restaurants and hotels.
Is a sewer line inspection part of a home inspection?
The sewer dye inspection is part of a point of sale inspection, in certain municipalities
Could give you the ability to negotiate the price if something is found to be unsatisfactory.
Finding sewer drain issues before you buy a home can help you avoid expensive repairs down the road.