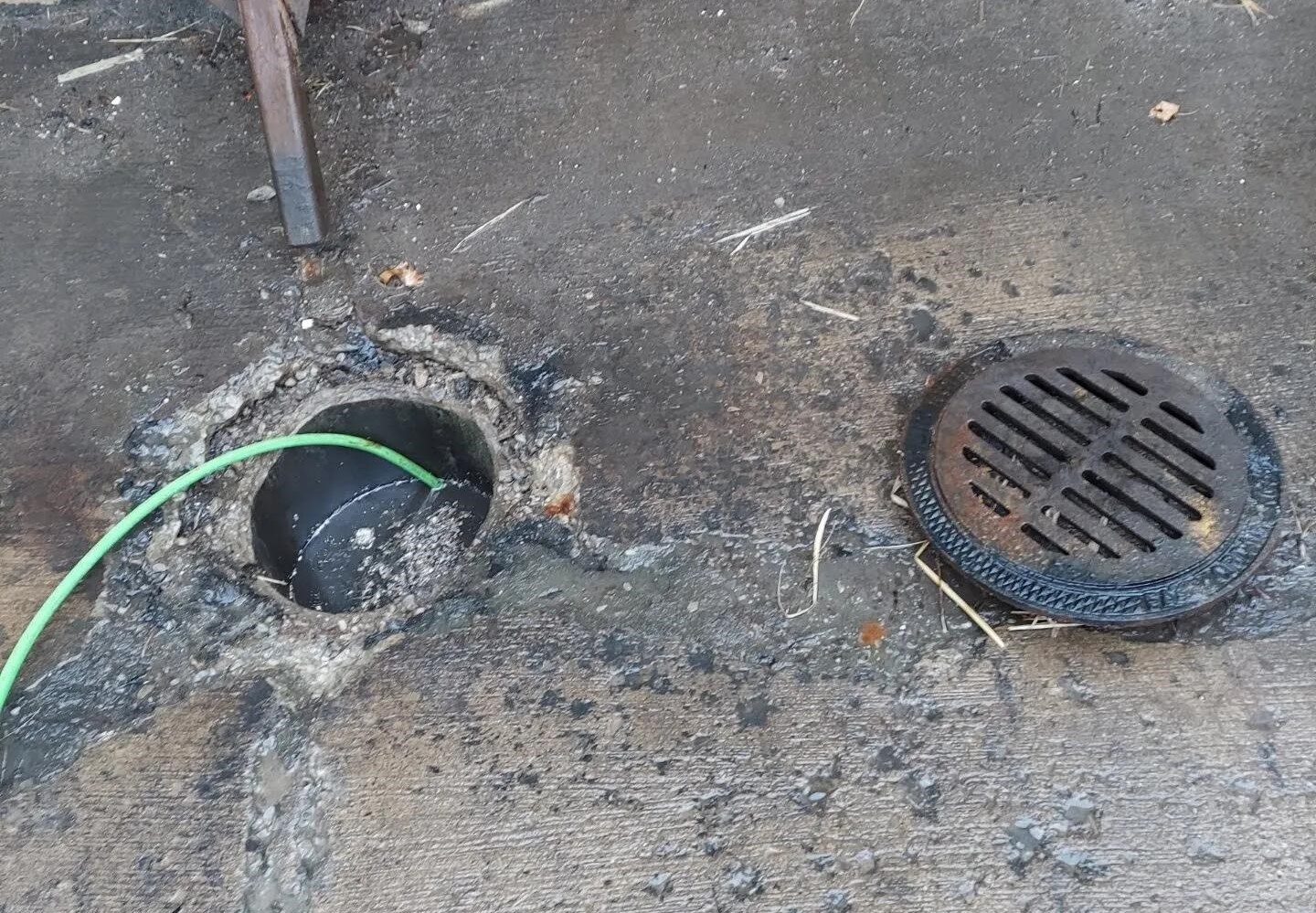 Storm Drain Cleaning
While storm drains are designed to collect excess water runoff, they can also collect a substantial amount of debris, litter and other materials and objects that can clog the drain system. Damage to the drain or grate can also occur, resulting in a poorly functioning drain.
Here are some signs that it's time to call our team for professional help in clearing and/or repairing your storm drain(s):
Slow draining water
Standing water
Flooded areas
Storm drain gate damage
Sagging land or concrete
Leaking water
Off-putting odors coming from the drain
---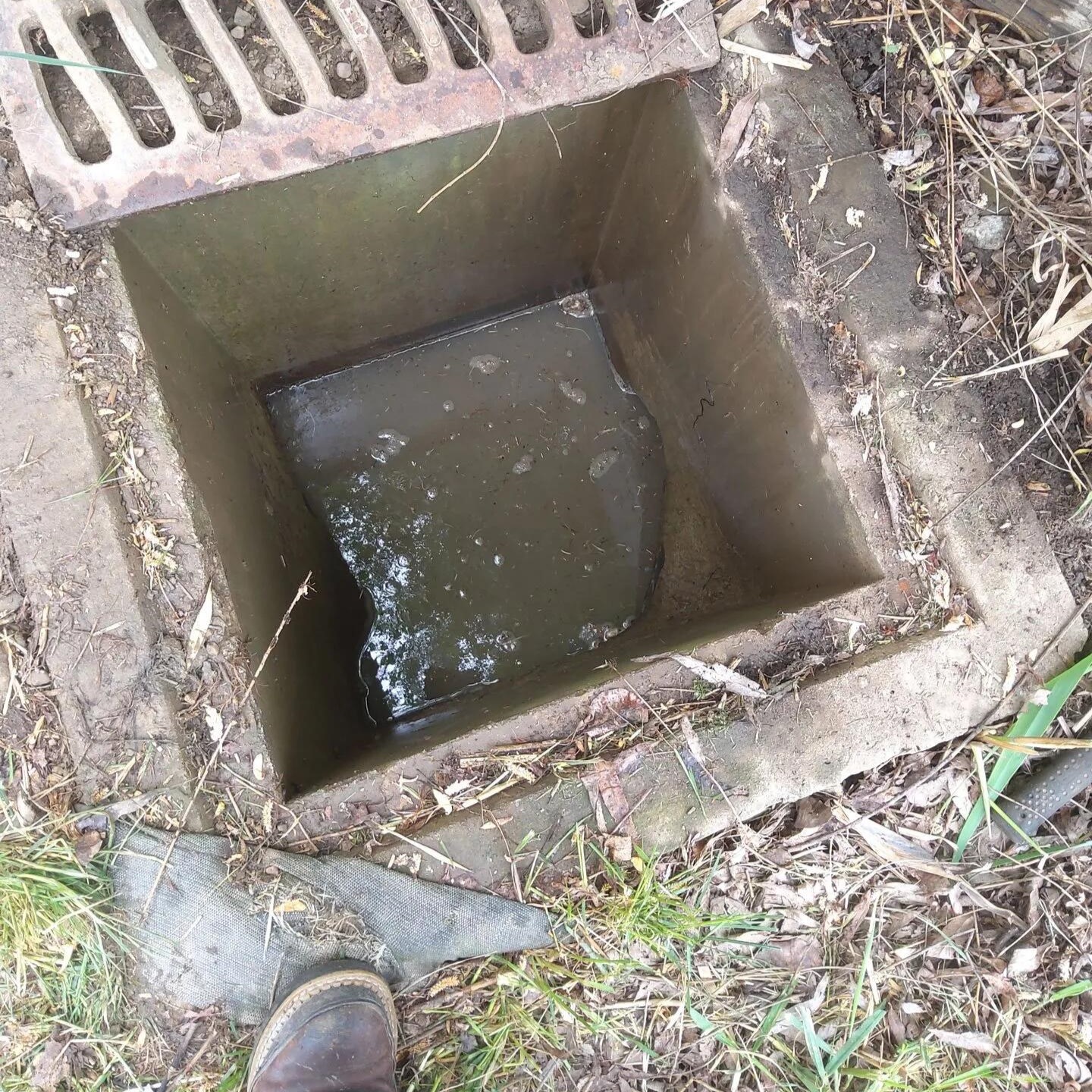 Commercial storm Drain Cleaning Service
Regardless of the type of storm drain you need cleaned, our expert team services all types and sizes of storm drains – from commercial, corporate, industrial and others – for full cleaning, descaling and drain repairs.
To ensure a complete cleaning, we utilize several drain cleaning methods and specialized tools to remove debris, scale, corrosion, and other waste and litter buildup. Depending on the drain blockage, leak, or clog, different techniques along with specialty nozzles may be used.
The method we most commonly use is hydro jetting – a method that blasts water at high pressure into the storm drainage pipes and lines – because it is highly effective at quickly removing clogs.
It's important to note that with regular maintenance and cleaning of the storm drain pipe, the lifespan of your draining system can significantly increase.
While a cleaning can remove clogs and blockages, it can also identify a leak or other storm drain issue, requiring a new or additional drain rehabilitation solution to be implemented. This can save you in the long-run, as undetected issues can cause a much larger problem down the road.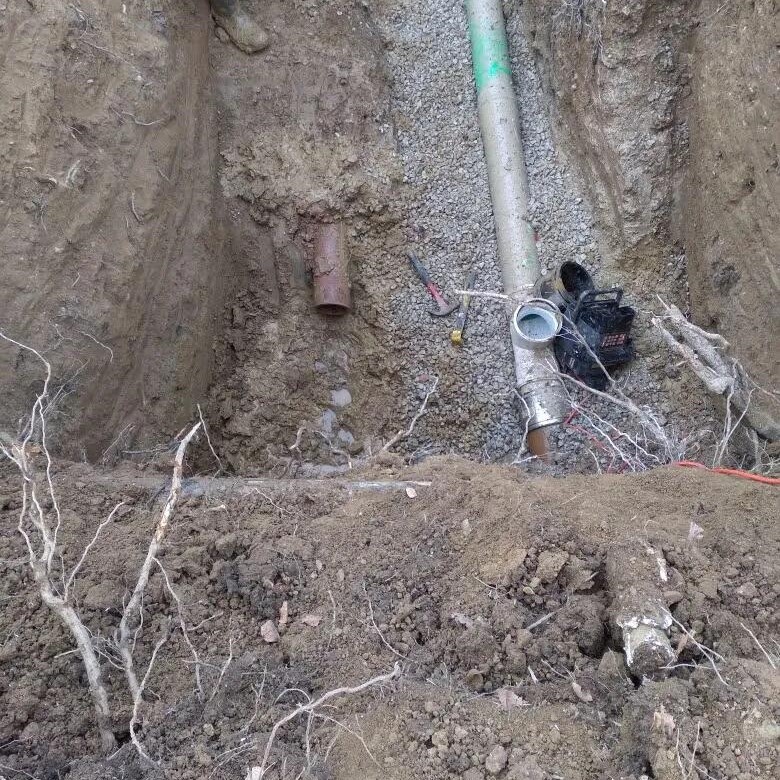 Storm Drain Repair
Cracked or collapsed storm drain pipes can leak water into the surrounding soil. This leads to a buildup of water that can flood roads, parking lots, buildings and residential basements. If it's determined that your storm drain pipes are cracked or collapsed, our team is equipped to handle repairs on storm drain systems.
Are your storm drains connected to your sewer lines? If your storm drains are connected to your sewer lines, your storm drains can also backup from blockages in the sewer line. We always recommend routine, simultaneous cleaning for both your storm and sewer drain lines.
Parking Lot Catch Basins
Do you need to improve the drainage around your residential or commercial parking lot?
It's essential that your parking lot – whether residential or commercial – maintains proper drainage so water doesn't sit or flow to places where it can cause damage or other undesired issues.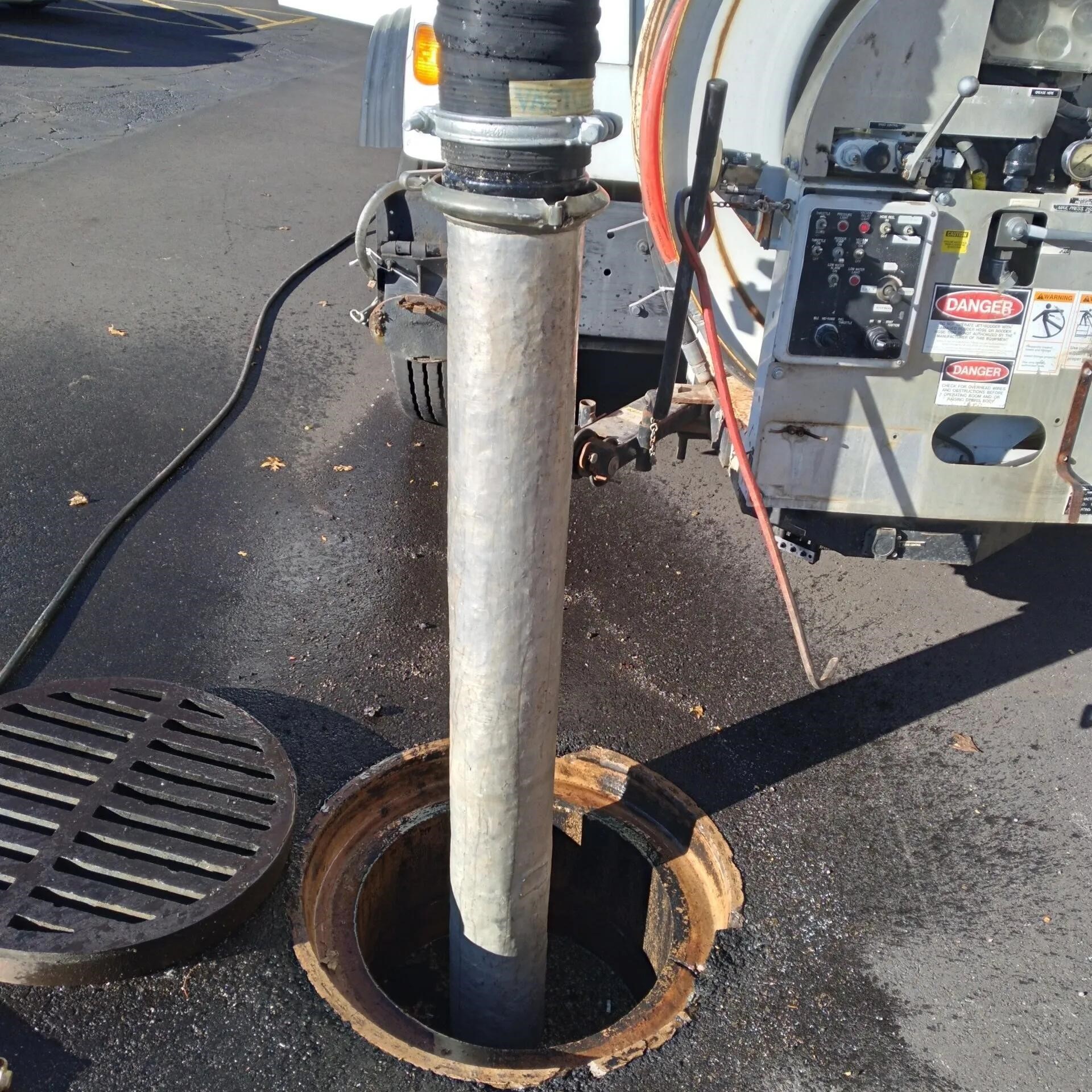 With parking lot catch basins, water and debris can be caught, held and properly filtered and distributed away from your home/business, parking lot and property.
Proper maintenance of parking lot catch basins in the fall will reduce the amount of leaves and debris, which will help keep your parking lot from turning into an ice skating rink in the winter. When catch basins are full or blocked, melting snow has nowhere to go and freezes into ice that can be dangerous for employees and patrons.
If your property contends with any of the following issues, a catch basin may prove extremely helpful:
Saturated grass
Patches of dead lawn
Accumulated water in basement or garage after a heavy rainfall
Using the most up-to-date and innovative equipment and processes, our team has the expertise and skills necessary to assess, install, and maintain any kind of catch basin system – including systems for established parking lots. Our vac truck is equipped to handle storm lines up to 36" in diameter and as deep as 15 feet.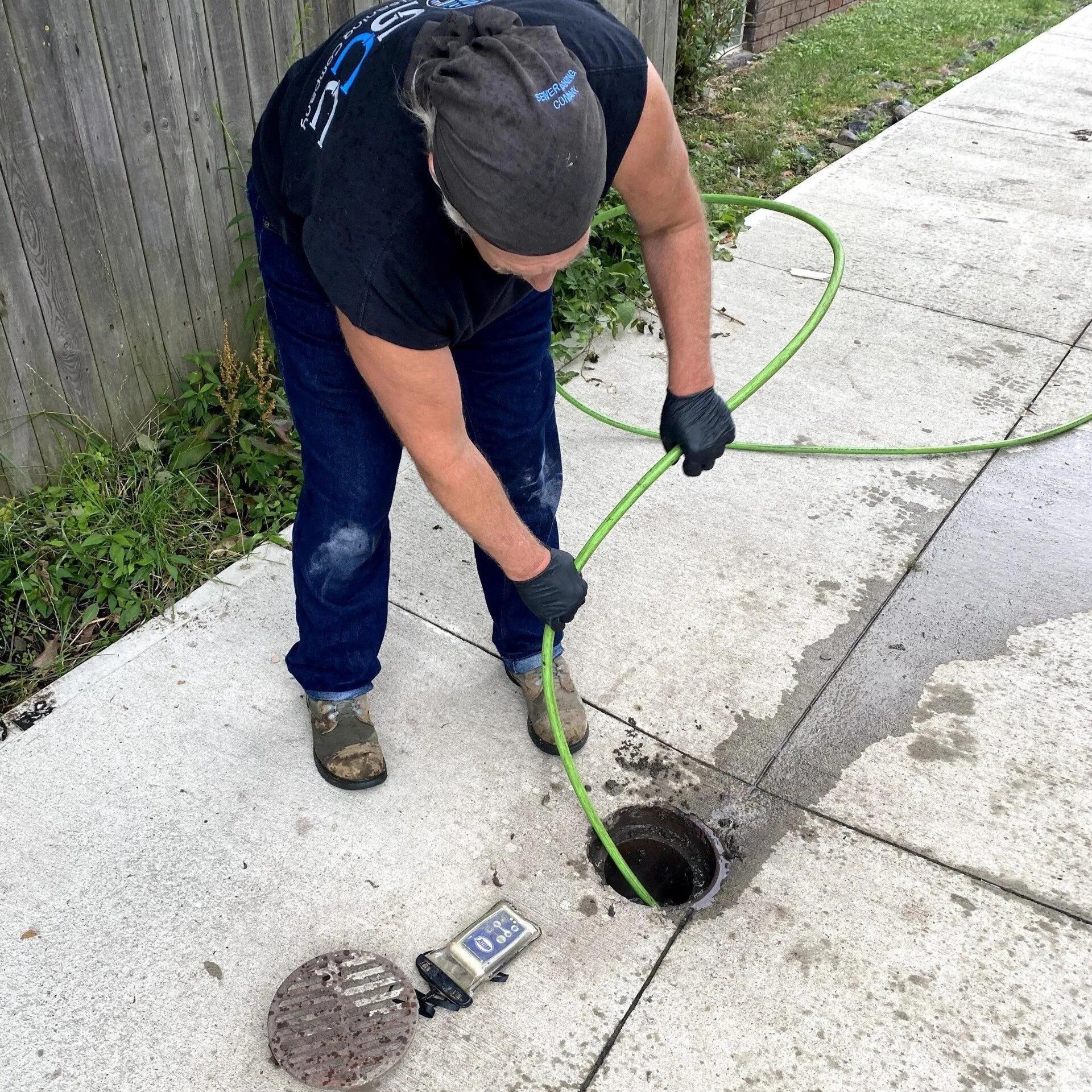 Storm Drain Cleaning & Repair in Lake, Geauga & Cuyahoga Counties
Can your storm drainage system handle the next heavy rain? Your storm drains require professional and advanced technology. Let the professionals at the Sewer Cleaning Company clear your storm drain and help your entire drainage system remain clear and effective.
Fill out our contact form or call us today.
---
Frequently Asked Questions
Who is responsible for cleaning storm drains - homeowners or the city?
Most storm drains are the responsibility of, and maintained by, the city or municipality in which you reside. Typically, the homeowner is responsible from the front door to the sidewalk and the city or municipality is responsible for the sewer line from the sidewalk to the center of the street.
How do you clean a storm drain?
Storm drains are typically cleaned using high-pressure hydro jetting. This method is highly effective at clearing debris and buildup to thoroughly clean a storm drain.
How often should storm drains be cleaned?
It is recommended that storm drains be cleaned once a year, especially before winter because freezing and ice can cause issues if the drain is close to clogging.
If you have a lot of trees and don't have gutter guards or clear your gutters monthly to remove standard grime, the grime and debris go into the storm system and clog the drains.
Storm drains need to be cleaned more often than sewer drains because more variables are involved that can cause issues in your storm drain.
How much does it cost to clean a storm drain?
For homeowners , the cost is $400 to clear the perimeter storm system of your home out to the city's main line. If you are a city or municipality looking to outsource the cleaning and clearing of your city's storm drains, contact the experts at Sewer Cleaning Company to discuss our budget-friendly storm drain cleaning pricing.